Juliet
That year, Eddy Merckx won his first Tour de France, Armstrong (not the cyclist!) made a small step on the moon, Jacky Ickx starts the last one at Le Mans 24 Hours but ends as a leader, Woodstock celebrates music and « flower power, 1969 is a real top year. The same year appears a car named Herbie on the screens in the theatres. Funny, sometimes naughty, amazing, that little car racing amongst top cars celebrates her fiftieth anniversary in 1969.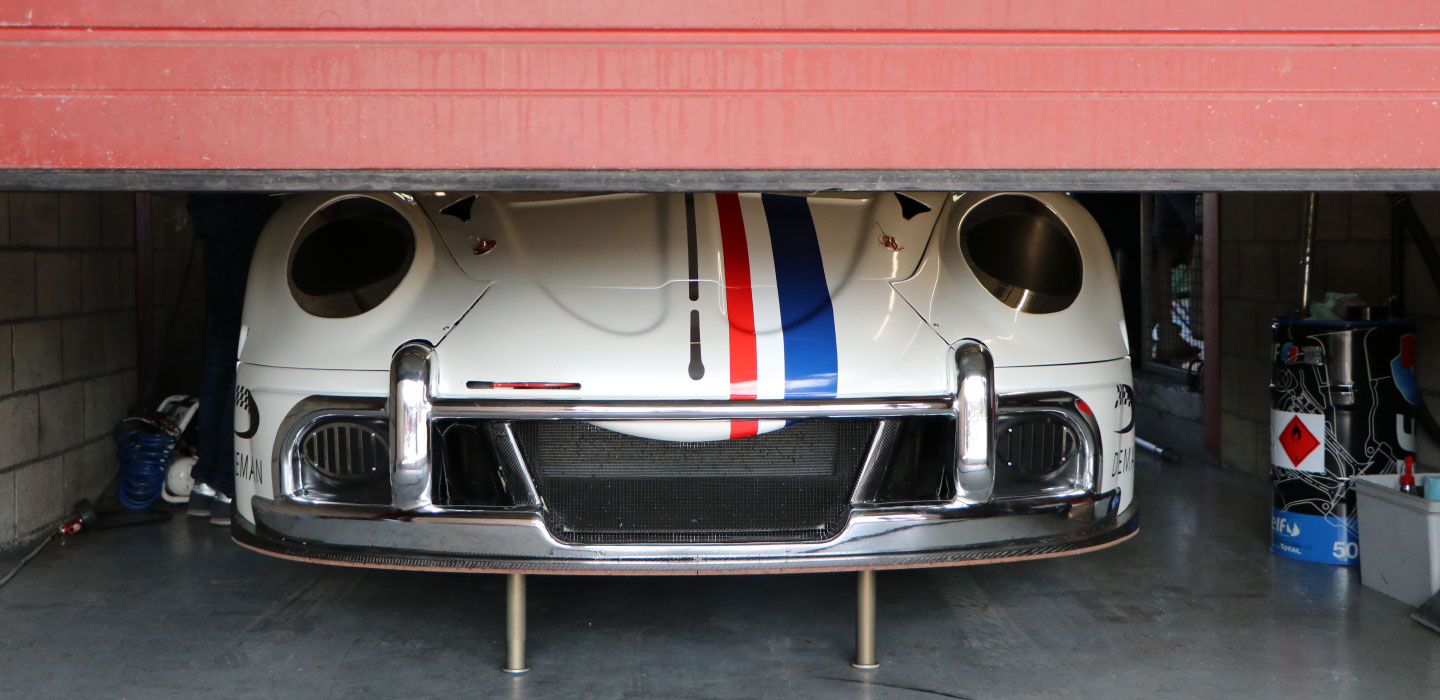 Who else than Michel Deman, the famous specialist and passionate of exceptionnal cars could pay a tribute to 1969 ? With the support of Pascal Witmeur, the former racing driver and « brain stormer » and the Deman Brussels teams, they gave birth to « Juliet ». Under this cute surname, one can find a real fan of the 1969 car from the movie « Love Bug ». But the main difference is that Juliet is a real GT3 car that will take part to the Total 24 Hours of Spa on July 27-28th. Juliet has succeeded to convince SRO, the organisators of the most famous endurance GT race worldwide, to host her amongst the most famous competitors. The name of her drivers will be known at a later stage …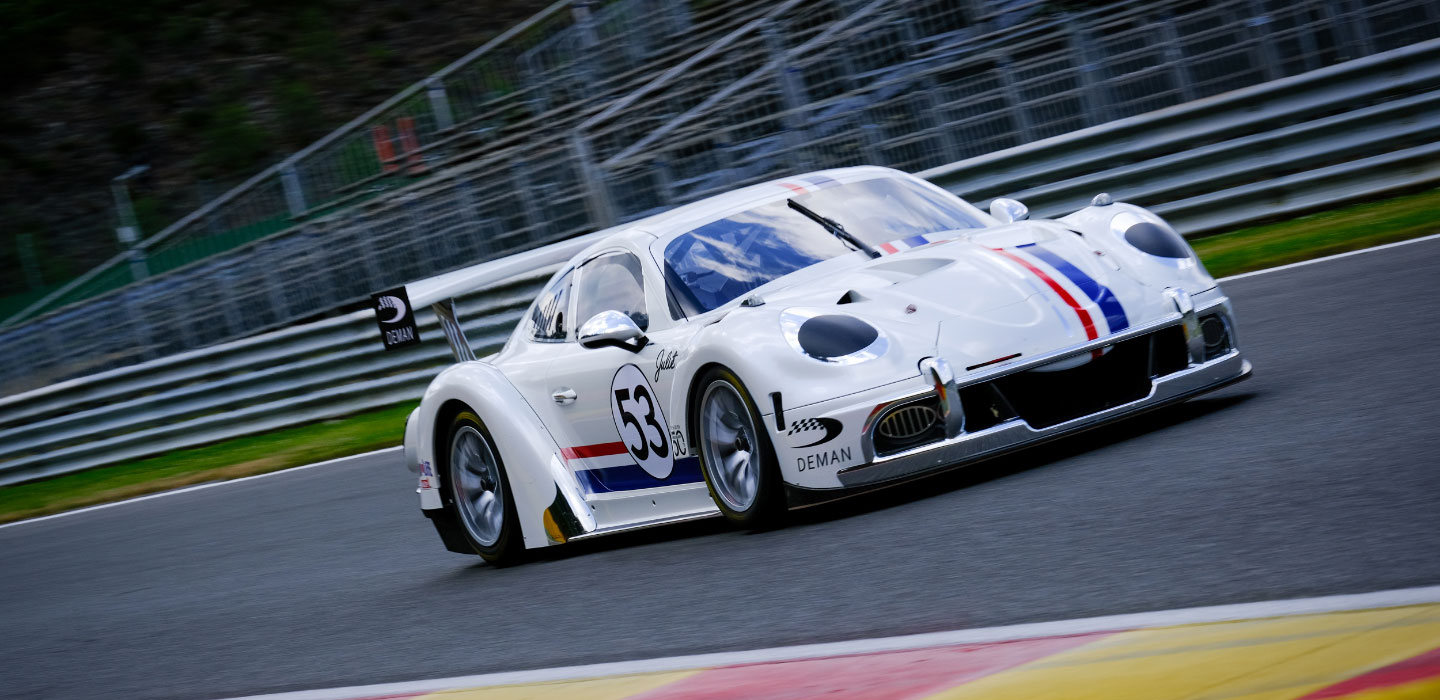 Juliet wants to pay a tribute to that exceptional year that 1969 has been but she also wants to help children. Therefore, that incredible car will collect funds to support « Viva for life » raised by VivaCité (RTBF) as well as for « Kinderarmoedefonds.bev» in the Dutch speakin part of Belgium.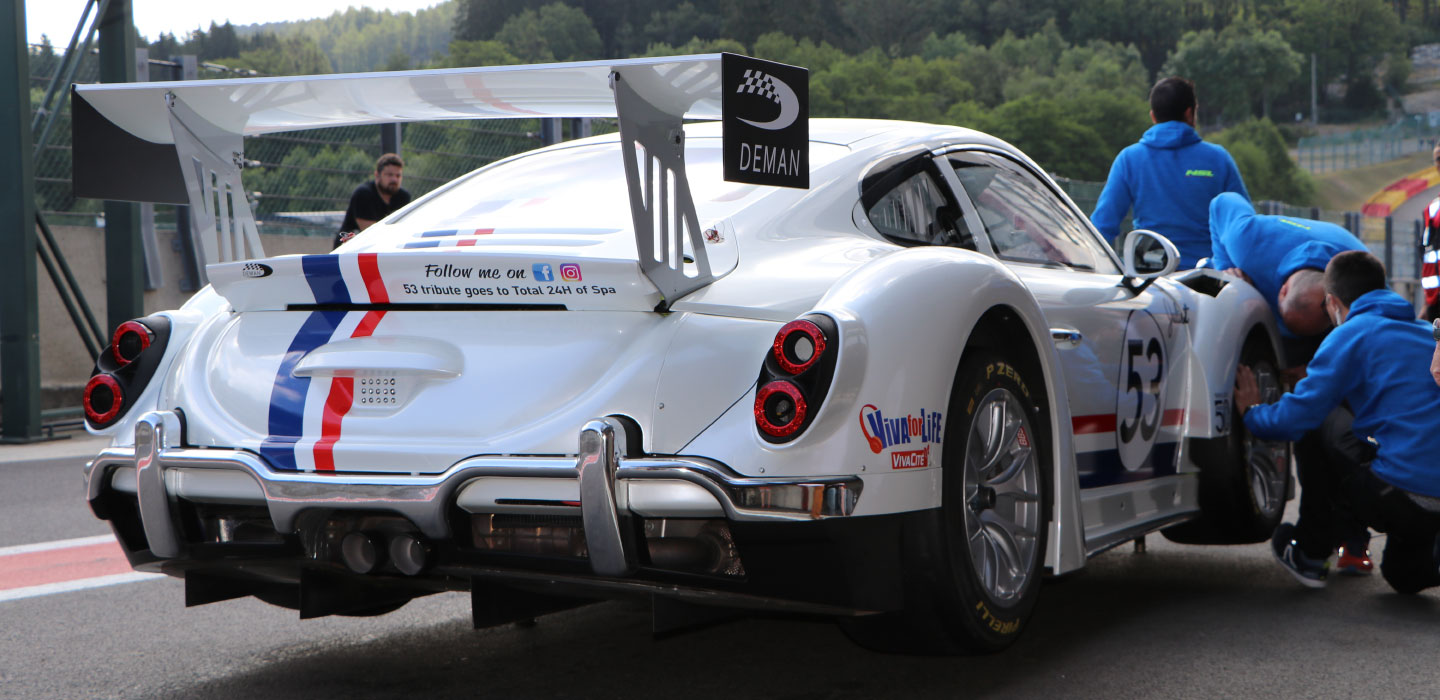 After her first test drive for the Total 24 Hours of Spa, Juliet will be very pleased to meet you in the fantastic Deman Brussels facilities from July 8th on until she leaves for the race at Spa-Francorchamps.